May Workday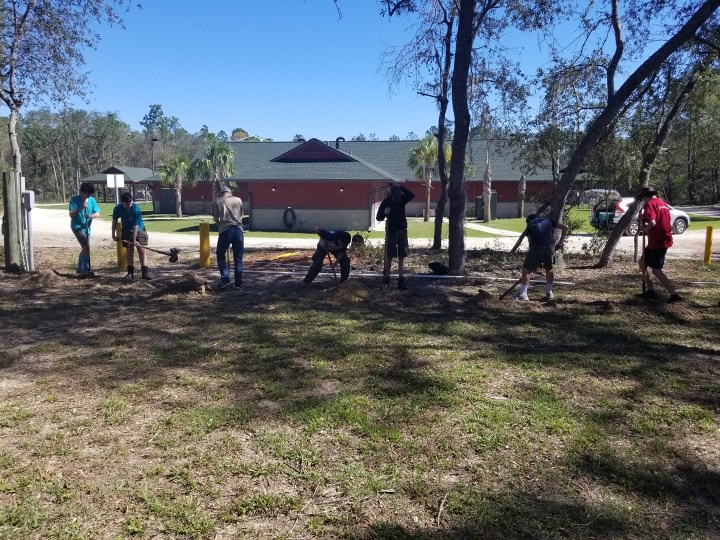 Date:
May 30, 2020 to May 31, 2020
Location:
Camp Shands
1453 Baden Powell Road
Hawthorne, FL 32640
Location Phone: (904) 388-0591

Hello Echockotee,
It looks like Summer Camp at Shands is on! Great news for everyone!
Since we were not able to have a Spring Service Day or Summer Fellowship, Camp has reached out for our help. They would like the lodge to support a work weekend May 30 and 31 to set up tents and cots. This is a two day work weekend. There will not be any other program during the weekend.
They are asking for 32 older scouts and adults (preferably less than 60 years old). These volunteers will be split into four teams of eight that will work and camp together. If you would like to be one of the 32, please email Mr. Pannell (mlpannell@yahoo.com) by May 25. He will work with Inga on selecting the final 32 volunteers, validate YPT and medical forms, and respond back to the volunteers on May 26. You can leave Saturday evening and return Sunday morning. If that is your plan, check out with Inga on Saturday and you will need to go through the screening process again on Sunday morning when you arrive.
Volunteers will be asked screening questions and have their temperature taken when they arrive and will go through a check in process (kind of a dry run for summer). Camp has already been disinfected and will be disinfected after the event. All common areas will be cleaned frequently during the event. All participants should bring a mask and wear it when appropriate.
Meals will be provided and will follow social distancing protocols. This may be another summer camp dry run.
Setting up for Summer Camp has been one of our responsibilities at Summer Fellowship. If you can support this revised event, please let Mr. Pannell know.
Yours in Brotherhood,
Cole Imrich
Here is the tentative schedule:
Saturday, May 30th
9:00 am - Staff arrival
9:30 am - Check in for help
10:00 am - Tent/Cot set up begins
12:30 pm - Lunch
1:00 pm - Tent/Cot continues
5:30 pm - Dinner & Free Time to relax
Sunday, May 31st
9:00 am - breakfast
9:30 am - Tent/Cot continues
12:30 pm - Lunch
1:00 pm - Tent/Cot continues
4:00 pm - Thank You & Go Home